ACNE SPA TECH SERVICE
Acne Spa Tech is the latest gateway and touch point for recruiting new members and maintaining existing customers to IPAS. During the introductory phase of MEDICAL BEAUTY SOLUTION PROVIDER, Acne Spa Tech will create a revolutionary new market as well as a demand for distinctive acne treatments and aesthetic facial spa services.
We Offer Three Perfect Skin Service Programs: Perfect Texture, Prefect Complexion, and Perfect Young Looking.
Spa Tech Shop
-Model comparison
| | | |
| --- | --- | --- |
| | Clinic model | Spa Tech model |
| Investment cost (renovation, equipment) | Higher | Lower |
| Rental space | 150 sqm | 20 sqm |
| No. staffs | 12 | 3 |
| Online system implementation & tracking | Difficult & complex | Less Difficult & complex |
| Fixed cost | Higher | Lower |
| Management team cost | Higher | Lower |
Competitive Advantages
One stop service for acne treatments
FIT investment
New business model: Mixture of effective/powerful/state of the art products, treatments, skin test, and turn-key customer care system to create the unique experience for acne patients.
Mixed between domestic and Thai style premises which are customer friendly and easy to access.
Acne Spa Tech Services
- Acne products
- Acne IPAS programs (3 day, 7day, 6 weeks, 12 weeks)
- Facial skin test, treatments & consultation
- Nano bubble facial spa treatment (Innovative technology for healthy and acne extraction)
Acne Spa Tech Service
Nano Bubble Service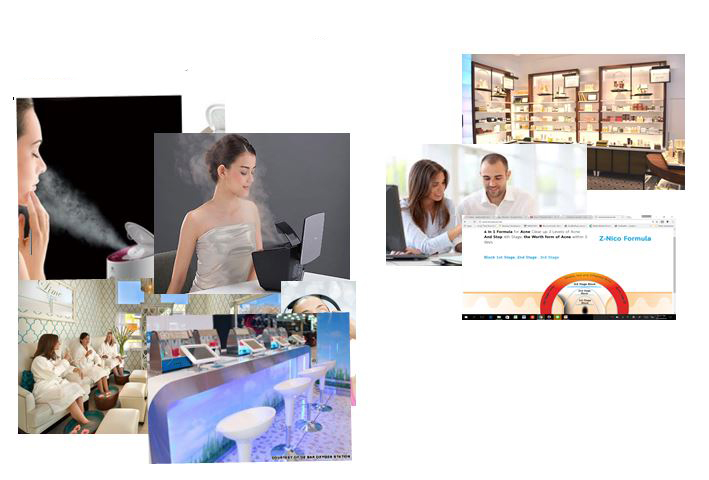 IPAS services including acne 3day program,
5-10 mins service 7 day program, 14 day program with
Chilling & Group Relaxing Personal host and digital system access
Nano Bubble Technology
Pan RC has invented the Nano bubble as the gateway to create customer emotional attraction to the brand.
Nano Bubble Technology can create over 5 times oxygen level available in mineral water.
Core Benefits
Relaxation and refreshing.
Easy to do comedone extraction.
Instant brightness and healthy facial skin.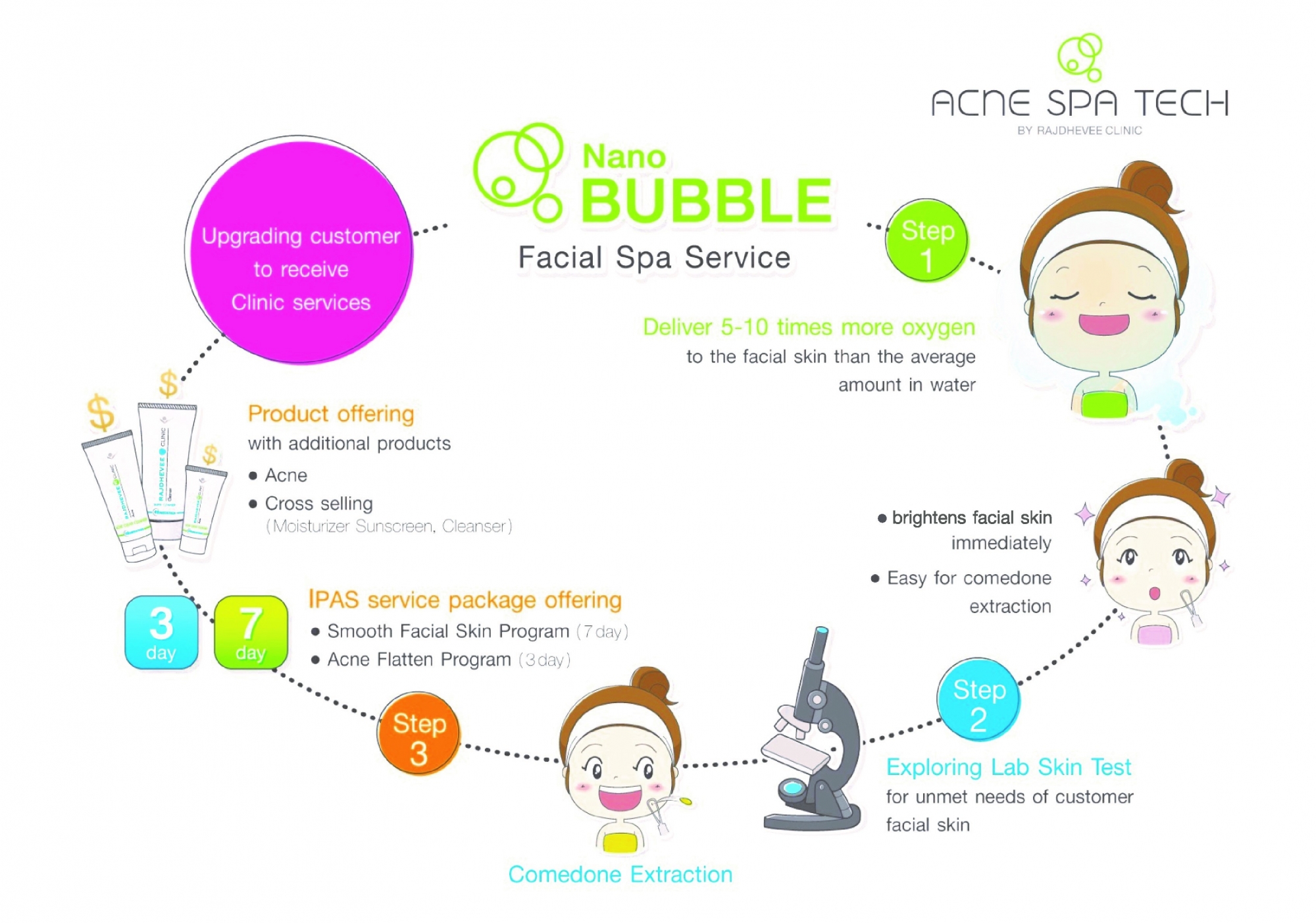 สงวนลิขสิทธิ์ © 2560 บริษัทแพนราชเทวีกรุ๊ป จำกัด (มหาชน)